Introducing the
legendary Touareg
Introducing the
legendary Touareg
Universal Motors Limited has launched the 2019 Volkswagen Touareg into the Ghanaian automobile market. The launch was witnessed by top executives of Volkswagen Ghana, enthusiasts of the brand and representatives of the media.
The 2019 Touareg is the 3rd and latest generation of VW's flagship Sports Utility Vehicle (SUV). With this launch, loyal Ghanaian aficionados of the popular model can now have access to the latest and most advanced technologies and features available in this modern version.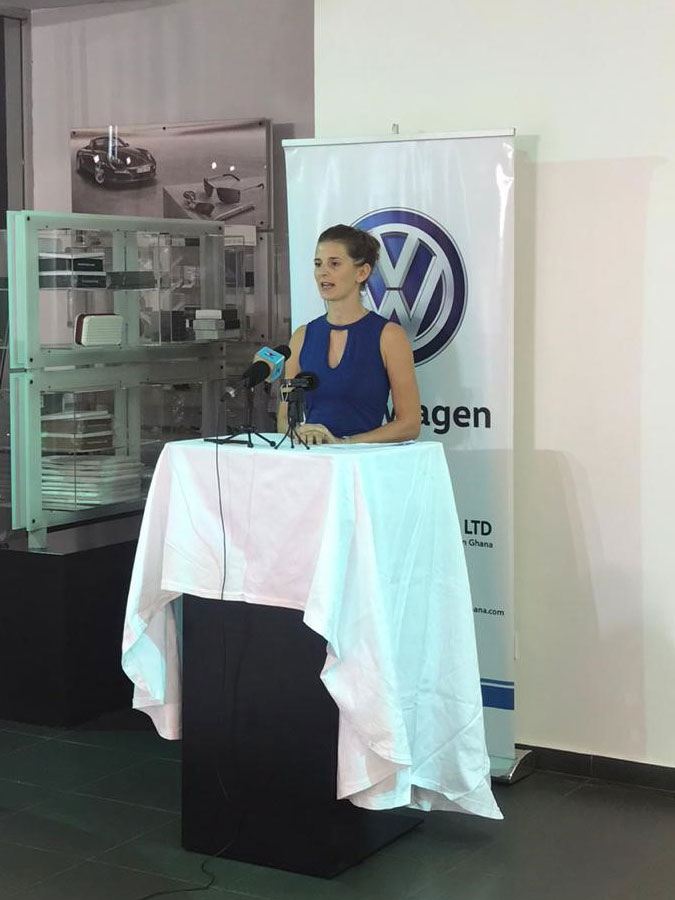 Speaking to launch the car, Madlen Springer, Sales Manager of Volkswagen Ghana traced the evolution of the flagship SUV model while hailing its extraordinary features. She noted that, the first edition of the car was launched in 2002, and today, this third generation has reached an important production milestone of one million units.
The car, she narrated, was named after the Touareg, a nomadic tribe populating a vast stretch of the Sahara, from North Africa to West Africa, and it signifies the values of safety, family and adventure without limitation, which is proven through capability, reliability, and ability to provide comfort.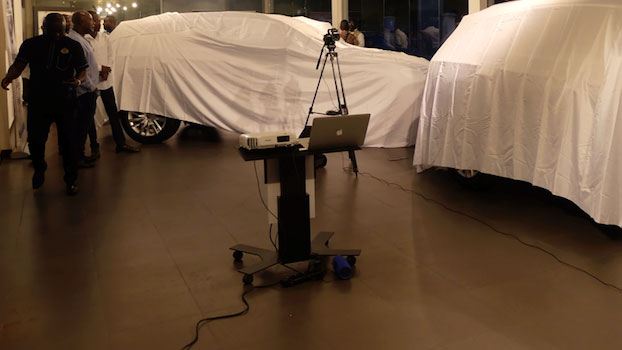 "This generation has emphasized fuel efficiency and is significantly lighter than the first two generations. Even with this size and weight, it is still extremely agile and comfortable", she observes.
She noted that the car has a 3.0-litre V6 engine, which is teamed to an eight-speed automatic transmission and permanent all-wheel drive. Speeding from 0 – 100km/h in 5.9seconds, the lighter weight supports the low consumption of 8L/100km. With a fuel tank capacity of 90L, the car could easily support a trip from Accra to Tamale without any need for refuel on the way.
She added that, this version features superb entertainment. The Discover Pro multimedia screen of this version, offers gesture controls, App-Connect, four USB ports and a wireless charge pad. "It's very sophisticated, especially when you have a 12-inch digital instrument cluster merging with a massive 15-inch touch screen display to create one of the most futuristic environments in the SUV segments," she explained.
Safety tech equipment is another important highlight of the Touareg. It features auto emergency braking (AEB) that works at high and low speeds, and has pedestrian and cyclist detection including Night Vision. The Touareg also comes standard with blind spot monitoring; front and rear cross-traffic alert; lane keep assist and lane departure warning; front and rear parking sensors; a reversing camera; driver fatigue detection, and adaptive cruise control.
She concluded by saying that, the added feel of sophistication and modernity of this model confirms once again that "Volkswagen is a people's car, combining the joy of driving with safety assets for passengers and surroundings."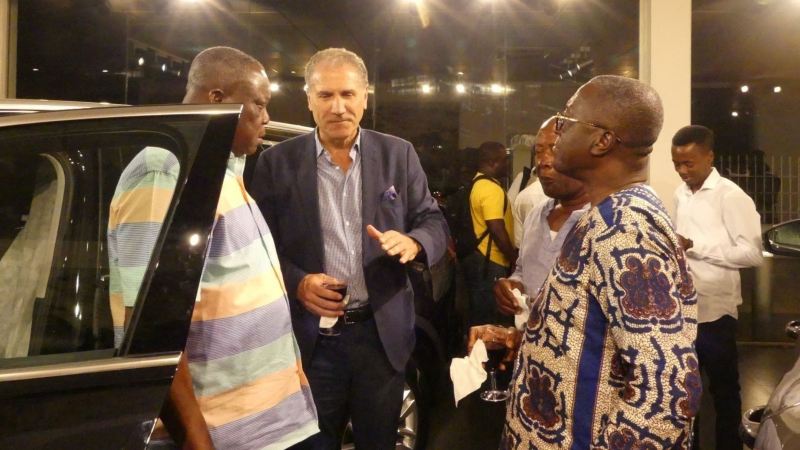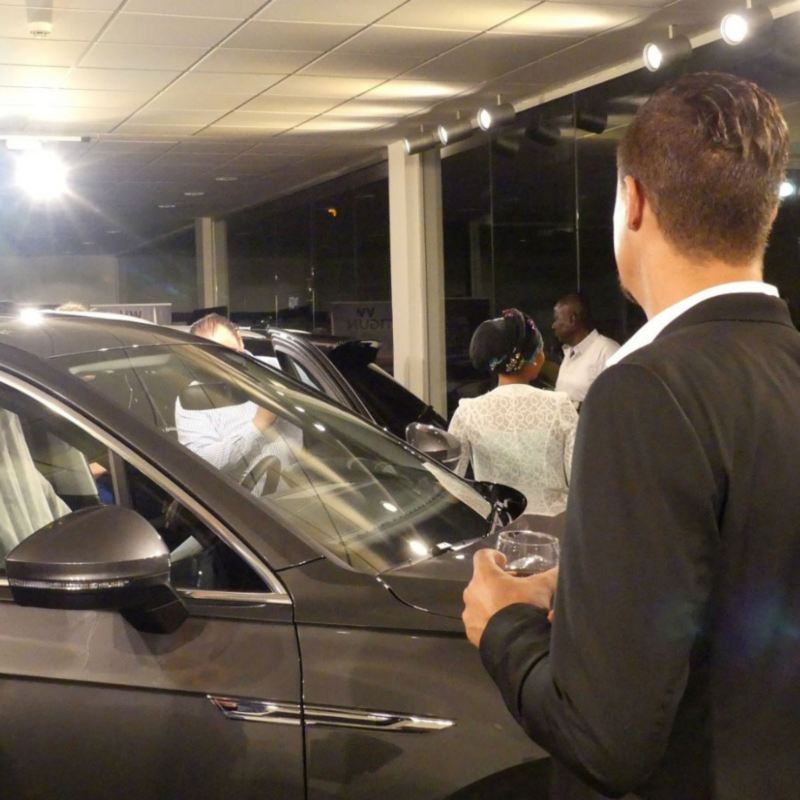 About Universal Motors Limited
Universal Motors Ltd is the sole importer for VW vehicles and spare parts in Ghana.

Vehicle sales are reinforced by world class After Sales Service.

And with its state-of-the-art workshops, manned by innovative technology and highly skilled technicians, UML does not just deliver

Volkswagen

cars to the Ghanaian market.

It keeps them, and your fleet running for years.

UML has a Showroom on the Graphic road, but our offices and After Sales Service centre are on the Dadeban Road, North Industrial Area, Accra.